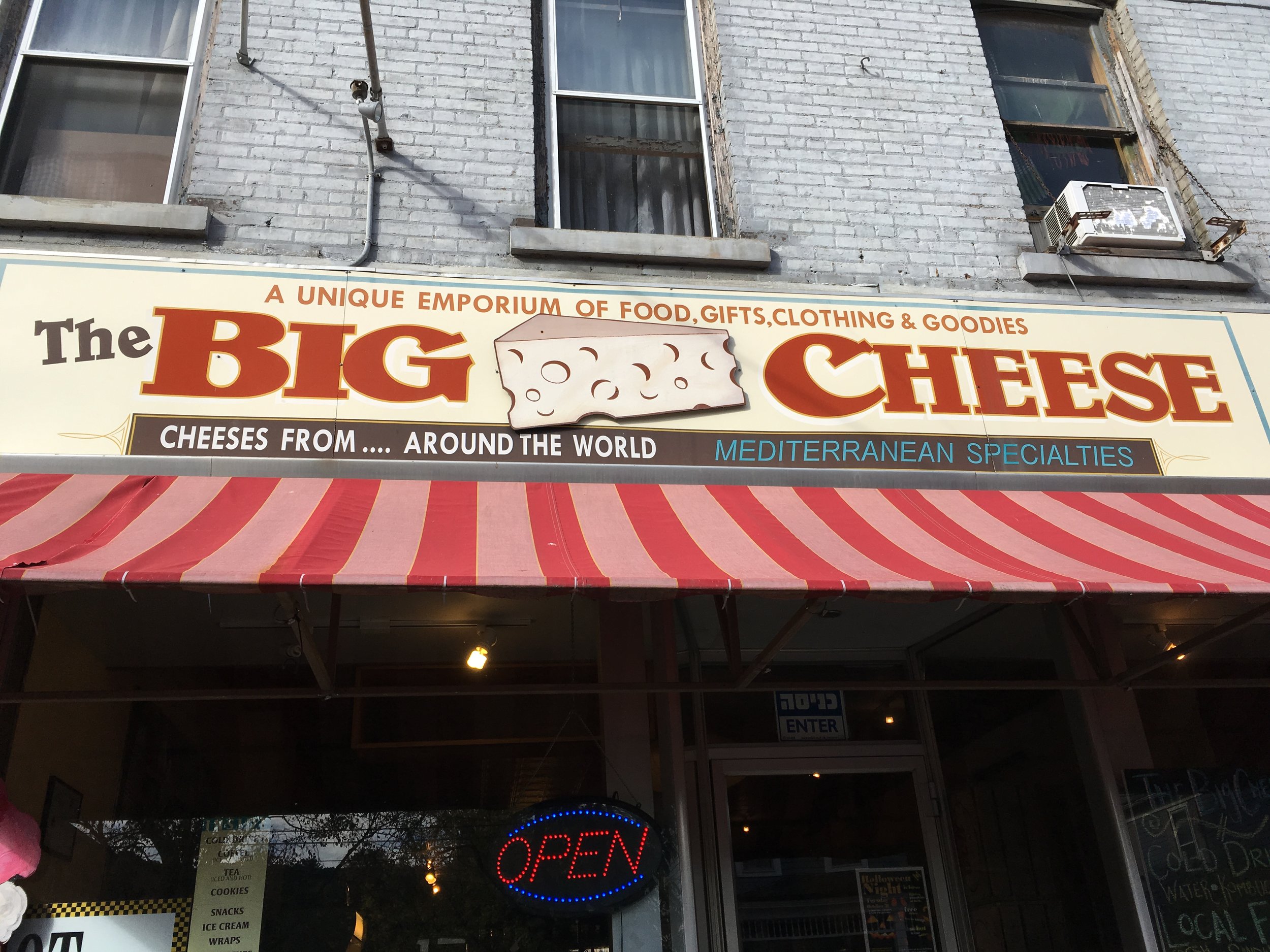 As you know a perfect sandwich can make my knees buckle. Here are two swoonworthy exemplars of the perfect sandwich from jauntlets during October:
1) Japanese Sweet Potato Sandwich ($7.95) at the Clover Food Lab in Central Square, Cambridge, MA. First, a little about Clover. Started by an MIT alum, Clover is a fast-food vegetarian chain with over a dozen franchises throughout Boston. It's been written up in Fast Company and Eater and strives to serve you your BBQ Seitan or Chickpea Fritter sandwich as fast as McDonald hands you a just-warmed Big Mac. Speed, however, is the only thing Clover has in common with McDonalds. In the service of taste, Clover has absolutely no freezers, cuts vegetables as close to when they are served as possible, never uses preservatives, keeps all food making up front where you can see it, sources ingredients from regional suppliers, and changes its menu daily depending upon what is best tasting and seasonal.
On this last trip, I happened to luck out and get the elusive Japanese sweet potato sandwich that my good friend in Arlington, Hilary, had raved about. When I told her my travel dates, she texted back: "You're in luck, the Japanese sweet potato sandwich is back, and the paw paw soda, too!" I am not a big fan of the yam, but this combo was perfect in every way: Wedges of sweet potato are roasted-then-fried and slathered in a shoyu mayo (with soy, lemon and garlic), but nothing cuts the sandwich's sweetness like fresh cabbage-daikon slaw, and "tempura sesame seeds"—fried panko breadcrumbs mixed with black sesame—adds light, crispy crunch. The whole thing is packed in pita bread, baked at Clover. My one complaint: the bread gets soggy, and I wish they'd use bread that was both more interesting and less prone to falling apart when packed with such substantial fillings.
2) Omega-3 Sardine Sandwich and Smoked Trout Sandwich at The Big Cheese in Rosendale, NY. En route home from Saugerties the Chef and I stopped in Rosendale. A one street town with pastel candy-colored houses, Rosendale gives off a hippy vibe that was countered by the giant Trump and MAGA signs outside one of the cuter houses on its main street, a house with an angry-faced cardboard likeness of our Evil Cheeto in Chief staring out one window. The belligerently Trumpist decor reminded me that the Hudson Valley area is a study of contrasts; one can't forget that where there are hippies there are also Confederate flags. But I'm going off point, which is directly to The Big Cheese. This combo grocery store, lunch counter and thrift shop shows the town's hippy stripes. I truthfully didn't expect to get a perfect sandwich in this crowded little place that sold cheese and clothing—and a lot of dubious items at that, like those hoodies made of Mexican blankets. However, the Chef ordered an "Omega 3" sardine sandwich and I ordered the smoked trout with horseradish sauce. They were out of trout and would have substituted smoked salmon, but I saw lovely looking baked salmon in the deli case and asked for that. The staff couldn't have been nicer about making the switch. Both sandwiches came on what seemed like fresh-baked thick sesame-studded Turkish pide bread. The chef's was laden with avocado, lettuce and tomato, and mine had tomato, lettuce and the most nasal-cleansing horseradish sauce ever (meant for trout, it overpowered the tender salmon chunks, so I'd ask for a little less sauce next time). I'm sorry I don't have prices. The menu is not up on The Big Cheese web site. I think they might have been a tad over my $10 price range--$10.95?—but soooo ample, really big enough to share, and worth it.
Three Rosendale Tips: In Rosendale stop at the impeccable Postmark Books. This indie store is such a clean, well-lighted space that it makes you want to buy everything. The shop doubles as a florist, and care is taken with displays of books and flowers, and they have a good section of interesting zines. The Chef wanted a beer and it was a beautiful sunny fall day, so he sat out on the deck of the 1850 Inn & Tavern. I joined him and we listened to what seemed like a father/daughter guitar playing duet strum their songs on a hummock on the banks of Rondout Creek. Finally, what initially drew us to Rosendale was the Widow Jane Mine, an historic cement mine from Rosendale's years as one of the country's major cement producers. Rosendale cement was used to build The Brooklyn Bridge, the Washington Monument and the wings of the United States Capitol, that is, until cement from Portland, ME replaced it. The mine is cavernous, spooky and partly edged with water. We saw a stage and some lighting rigged up, and it turns out concerts are now held there. Judging by the wonderful echoes I could make inside, calling out "halllooooo" the sound effects must be terrific. Worth a stop, and 'tis free.