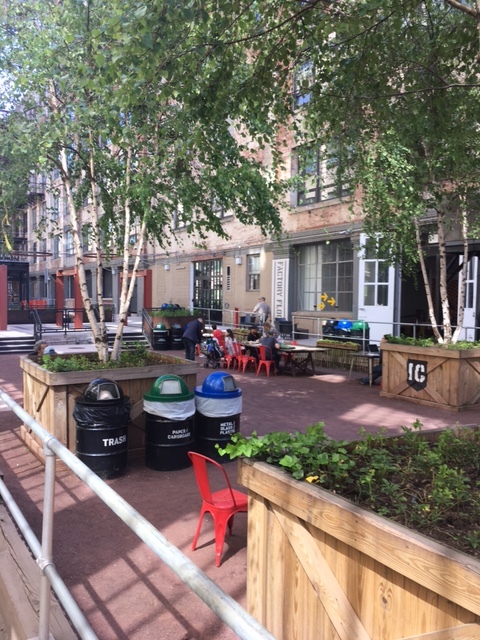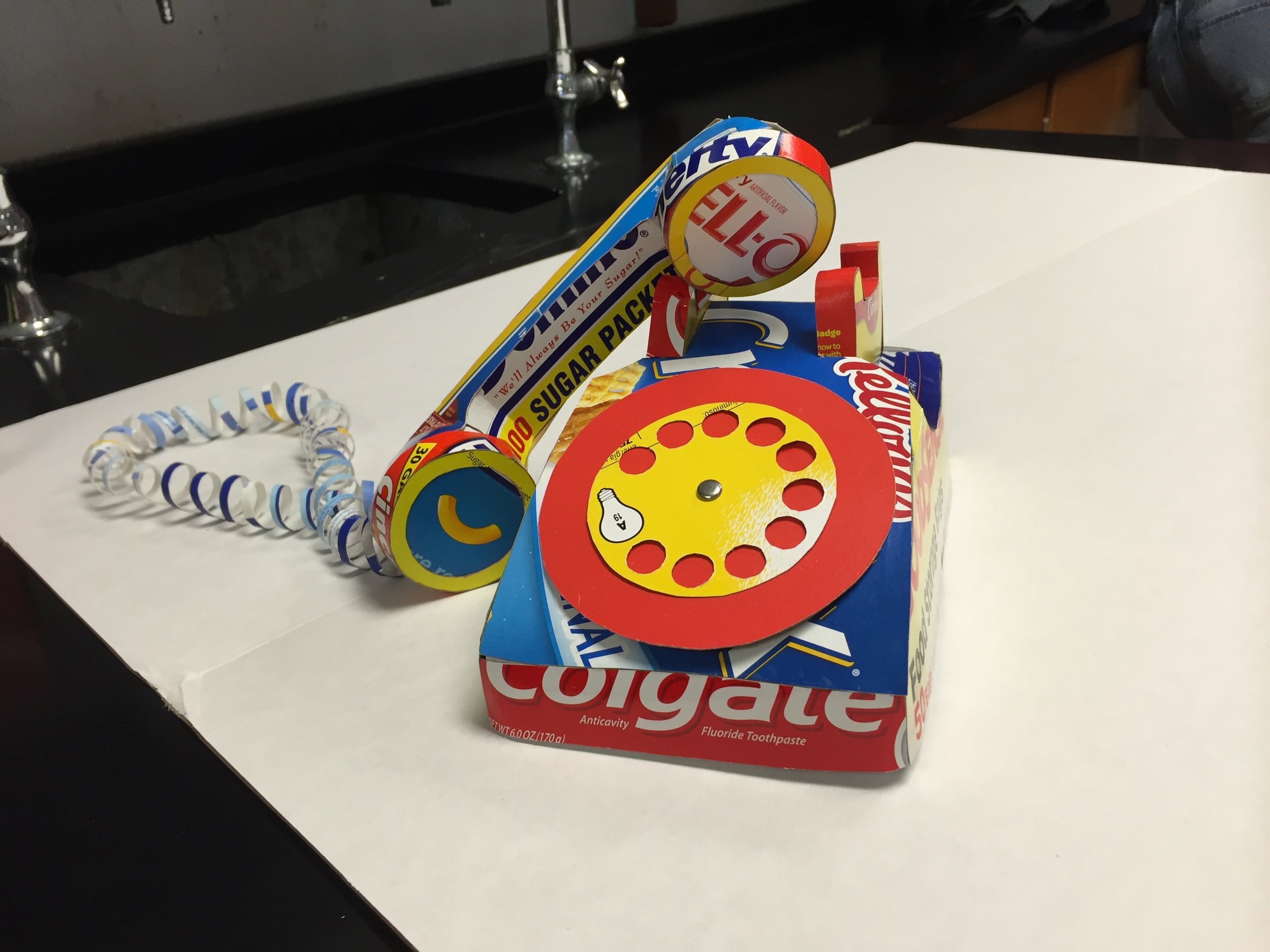 Industry City appeared on my NYC Snack Attack radar when my ethnic food sleuth sister, Carol, told me about a must-try Burmese noodle restaurant in the Food Hall of this industrial space turned hipster playground in Brooklyn's Sunset Park. Formerly Bush Terminal, IC boasts 6 million feet of warehouse space and is home to 400 companies specializing in everything from fashion to film to food.
I didn't have the chance to tour Industry City until last month, when they had an open studio day—an impressive event during which artists and craftspeople with studios in the enormous buildings going from 32nd to 37th street let visitors traipse tour their work spaces. By the time I arrived to meet my sister-in-law, Susan and her two kids, they had wined and cheesed and cupcaked their way through the studio food tables. Which was a good thing, since the eats at the food hall are mighty pricey. Vendors include Avocaderia, Blue Marble Ice Cream, Ends Meat. No Burmese noodles; apparently the turnover is rapid. I was reduced to getting a slice at Table 87 pizza, "Home of the Coal Oven Slice," to stay in my $10/under, and that was more than fine.
See, our apartment line has been without gas since April and they are putting in new gas risers, so we won't have gas until possibly this fall. It's driving the Chef crazy—no perfectly roast chicken and no perfectly thin pizzas as only the Chef can make them. We always joke that his pizza passes the "rigidity/flaccidity" test. When you hold out his slice it doesn't droop but stays perfectly rigid. Anyway, I've been craving pizza. The scent of Table 87's coal ovens lured me over, not to mention the more reasonable $4.00 a slice a long very flaccid but tasty pepperoni slice. This is the kind of pizza you have to fold, and it was so thin you could even fold it over double. But more exciting was their mash up of sweet and savory: a Nutella slice ($3.00) smeared with the wonderful hazelnut chocolate spread, topped with fresh strawberry slices and toasted marshmallows. I'm that annoying person who plucks off the toasted marshmallows from the sweet potato pie on Thanksgiving. Mmmm. Mmm. So good!
So we've done the food, now to the play and art: Keep walking east, and you get a great view of the industrial ports and the Statue of Liberty. Between every two warehouses there are courtyards with picnic tables, Adirondack chairs and sometimes fake grass. One courtyard features mini-golf, and there is ping-pong inside another warehouse. For both these games, you pay to play ($5/paddle or golf club). This summer Brooklyn Bowl will host Summer Sunset concerts at IC. And this weekend is the last chance to, see the very topical, provocative art show that my talented niece, Olivia Brandwein (see her artwork above), curated with other teens. It's called Teens Curate Teens and the theme is "Borders." The last chance to see it is Friday and Saturday. And while you're there, follow the smell of coal smoke to Table 87 for a Nutella slice.
Industry City
220 36th Street
718-965-6450
Teens Curate Teens
Dedalus Foundation
254 36th Street
PS. More on pizza (I can't get enough). I've been seeing a lot of theater lately; there are so many good plays up for a Tony on Sunday June 11th. Sometimes it's such a hassle to find a good, quick, cheap place to eat before show time but Carol, Susan and I have taken a shine to Don Antonio's for its excellent Neopolitan wood-fired pizza (Margharita /$13 and the Noci e Zucchini, with smoked mozzarella/ $23), and its signature fried pizza, the Starita ($15). We get two pizzas to share and a half liter of red house wine. Good, quick service, too.